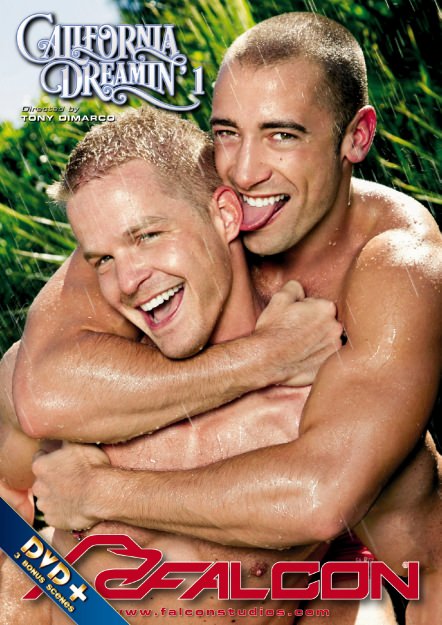 Video Description:
Lance Luciano
asleep on the lawn is a bronze Apollo, his smooth skin burnished, the hint of a hardon under his scarlet swim trunks.
Ray Diaz
spreads a towel inches away, eying Lance's athletic body, reaching out to brush his hand across Lance's cock. Lance's eyes open and he pulls down his suit. Ray kisses Lance's armpit and works his way down to his nipple, his stomach finally landing on his fat erection with his tongue. He hunkers down on that tasty cock, using his mouth to slip the foreskin back and forth. Lance moans and tosses his head. Sweat drips down his flanks. Ray smiles. Lance captures a strand of precum and feeds it to him. Ray straddles Lance, positioning his hairy crack over Lance's face while continuing to suck. Sweat courses down Ray's back into his crack as Lance drills his hole with his thumb and tongue. Their bodies radiate pure, sublime horniness in the California sun. They abandon themselves to a primitive, pulsating 69. Ray slides his well-lubricated hole onto Lance's ready cock. They roll. Lance pounds. They roll again. Lance is an unstoppable lust machine, and Ray is more than happy to be his subject. The intensity grows and builds until Ray's swollen balls scatter his seed across his smooth torso and Lance matches it for volume and velocity, in a well-deserved release.
You Might Also Like these videos...