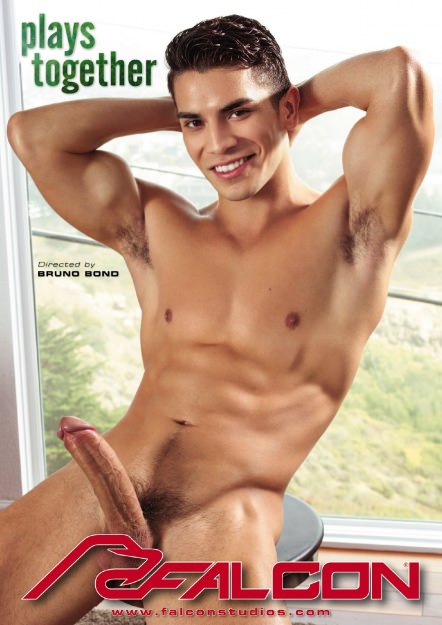 Video Description:
Sexy Latin bottom,
Ray Diaz
, and
Connor Maguire
are making out, making sexual mischief. Ray plays hide and seek with it; 'It' being Connor's cock, which is too big and hard not to spot. Ray sucks it, running his hands through the hair on Connor's chest. Ray's hairy hole makes Connor harder, and the need to taste it wins out over the need to let Ray keep sucking him. Connor gives oral attention to Ray's balls, too, before sidling up to him from behind, ready to fuck. Ray emits a spontaneous, jaw-dropping gasp when Connor slides it into him. By the time Ray flips onto his back they have attracted an audience.
Ryan Rose
, dressed in a towel and visibly eager for action, is watching and waiting around the corner. Ryan gets a step closer to being invited to join them when he drops the towel, showing a hard cock ready to rock and roll. Connor gives him the nod. Ray looks spectacular with a cock in his ass, and he welcomes having a cock in his mouth at the same time. Ryan provides the meat in his mouth while Connor continues plowing Ray's ass. As they approach climax, Ryan invites everyone to cum on him, kneeling on the floor so that Ray and Connor can direct their loads onto his neck, chest and handsome face.
You Might Also Like these videos...