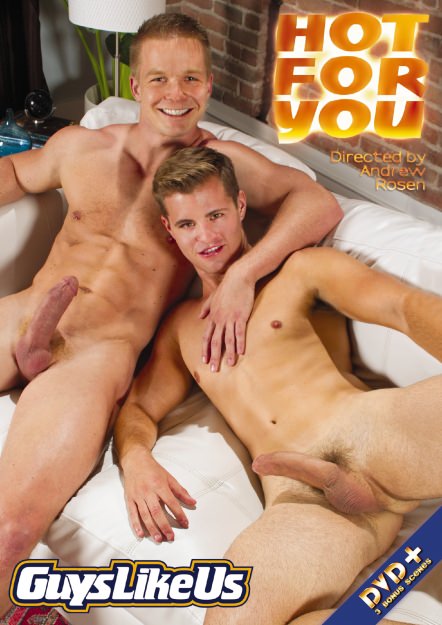 Video Description:
Smooth brunet
Joey Cooper
demands relief, and he spells it F-U-C-K-M-E. His face is deeply buried in the crevice of
Liam Magnuson
's buns and his left arm snakes around to Jack Liam's hard cock. Joey gets a kiss for his efforts, then Liam turns, for Joey to service his front. Liam is a broad-shouldered blond with a dusting of hair on his chest and closely trimmed pubes and, for a moment, he's content to experience having Joey's throat constrict around the head of his cock. Cute Joey busies himself with the work of sucking and stroking himself. While his lips move up and down, his tongue snakes out to curl around Liam's shaft. Liam wants some of what Joey's having so Joey lays across the couch, face-up, and they 69. Being uppermost allows Liam to keep drilling Joey's willing face. When Joey's jaws need a break, he pulls back and drives his tongue into Liam's tasty hole. Its not long before Joey signals that his willing hole is ready and Liam is quick to drill Joey's backside. Liam fucks Joey upside-down, with Joey bracing his back against the couch to better support a shoulder stand. Liam breaks out into a sweat and they change positions twice while continuing to fuck, leading to them cumming at the same time.
You Might Also Like these videos...