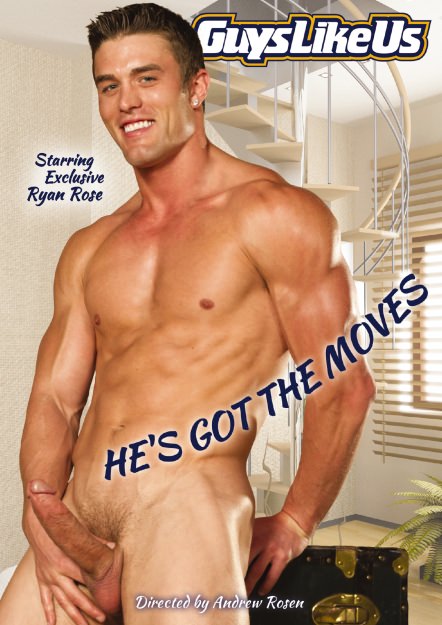 Video Description:
Moving day.
Connor Kline
has worked up a serious sweat, so he peels off his damp, skin-tight t-shirt to mop up perspiration from his muscular torso. Connor's smooth chest sets off washboard abs and a treasure trail you don't need to be a hiker to follow.
Ray Diaz
is transfixed by the sight. Connor likes the attention and flashes his bush, then rubs his shirt in Ray's face. You can almost hear Ray's cock go 'boing' in his jeans. He sticks his tongue out, making contact with Connor's moist flesh, and laps his way to an armpit. Ray yanks Connor's shorts off and engulfs his cock in a warm mouth. Connor loves getting sucked but he wants Ray naked, so he pulls him to his feet and helps him ditch the duds, allowing Ray's slim, toned body to breathe. Ray targets the smoking hot center of Connor's first class ass. His mouth works overtime: licking, sucking, probing. The air crackles with sexual electricity as Connor turns Ray around and spears his hairy ass from behind. Ray ends up on the floor in a shoulder stand as Connor drills him from above. His balls churning, Ray squirts streams of jism onto his chest and beyond, while getting his cock and balls basted with Connor's spooge.
You Might Also Like these videos...