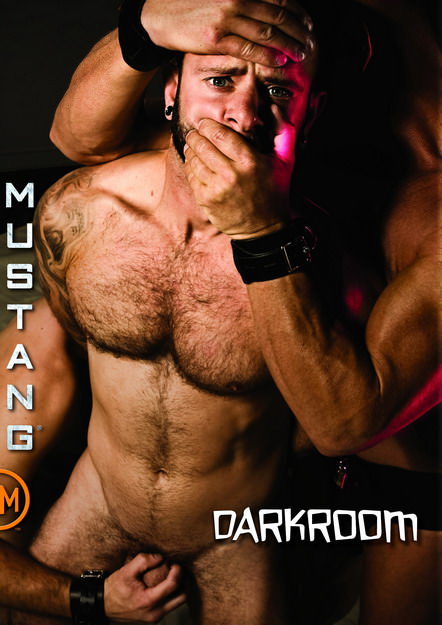 Video Description:
Samuel Colt
and
Sean Everett
wake up naked, wide-eyed and fearful; their thumbs tightly manacled behind them, their cocks locked in metal chastity belts, and their mouths stuffed with jockstraps. A masked assailant (
Steve Trevor
) throws them onto the floor. He frees Samuel's hands, then rams a glistening silver plug up his asshole. It hurts real bad and the big man starts to whimper. With the plug securely in place, Samuel nuzzles up to Sean for comfort. But then he is forced to unleash the same brutal attack on his friend. He shimmies a silver dildo up Sean's hole. Suddenly feeling empowered, Samuel starts to enact his lusty rage by sucking Sean's uncut cock. With dread and anxiety finally abated, the two friends lose themselves in each other's flesh. Sean rims his buddy's buttcrack, digging his tongue deep inside the hole and Samuel responds by screwing him up the ass. Each thrust is steady and relentless, driving both men to finally climax, spilling their manjuice all over.
You Might Also Like these videos...