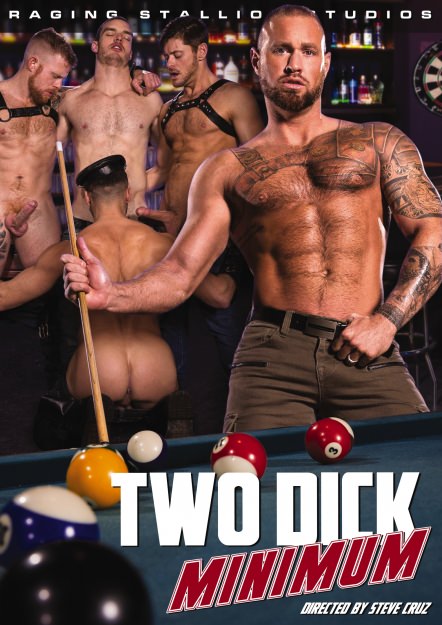 Video Description:
It's a quiet night at the local cruise bar, which means that studs
Manuel Skye
and
Mick Stallone
can do as they please without interruption. As Mick works the pool table, Manuel works the bulge in his jeans. They approach each other and begin kissing deeply with lots of tongue. Mick grabs Manuel's nipple, then his ass. Undoing Manuel's belt and freeing his enormous cock, Mick eagerly drops to his knees and services Manuel's hard meat and hefty balls. Turning around and leaning against the pool table, Manuel gives Mick a taste of his sexy ass for a deep rim job. Rolling on his back, Manuel takes Mick's cock deep and hard. As Mick fucks him, Manuel strokes his thick cock, then pulls his legs wide apart to increase Mick's penetration. Moving to the bar, Mick bends over and takes Manuel's cock from behind. As Manuel picks up speed, Mick's ass jolts with every impact. The intense pounding brings Manuel to the brink of cumming, and he pulls out to shoot a massive, spectacular cumshot that drenches Mick's back with thick ropes of spunk. Perching himself on the bar, Mick strokes his boner until he flings his load into Manuel's open mouth. Standing up, Manuel makes out with Mick, sharing the taste of cum on his lips.
You Might Also Like these videos...