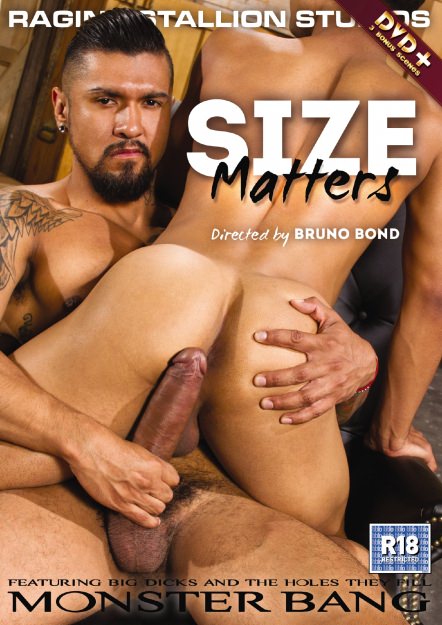 Video Description:
Boomer Banks
' uncut cock, aimed at the parted lips of
Trelino
, is thicker than Trelino's wrist and nearly as long as his forearm. Boomer's thrusts stretch Trelino's mouth into a taut 'O' and cause sweat to break out on his forehead. Heavily tattooed Boomer contrasts with the lack of ink on young Trelino's body, making him seem all the more smooth. Trelino works Boomer's foreskin with his tongue, then Boomer yanks him to his feet and plants a deep kiss on those lips wet with cock juice. The straps of Trelino's jock cup the tight, firm mounds of his butt. Boomer uses both hands to spread them for a deep tongue probing, making sure to leave plenty of spit behind. Trelino's buns jiggle and dance from the intense pleasure. He whimpers and moans. Those cries of pleasure increase when Boomer spears him from behind with his ten fat inches. Trelino spreads his legs 180 degrees so his hot ass won't miss a single millimeter. Boomer works him fore and aft until exhaustion and excitement demand that their cocks release their heavy loads.
You Might Also Like these videos...