Sexo In Barcelona - Part 2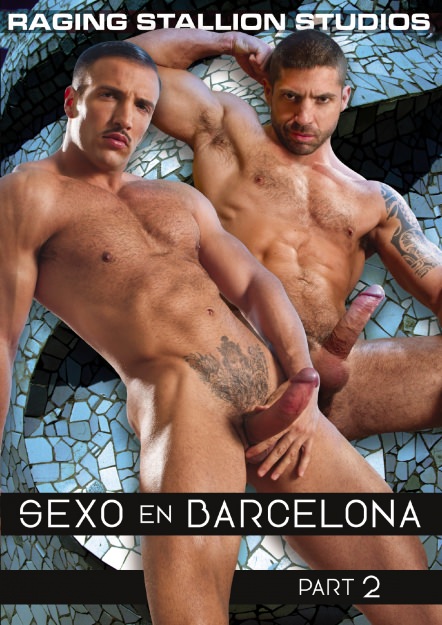 Video Description:
When
Marc Dylan
answers his doorbell,
Damien Crosse
bursts in with such force, you suspect foul play. Bodies collide, tongues meet, and the intruder's momentum propels Marc into the bedroom, whereupon they fall on the bed. Damien's too horned up to waste a second. While they're bouncing on the bed from the impact, Damien's got his shirt off. By the second bounce, Marc has removed his and Damien is sucking his cock. The landscape of Marc's chest is hard as rock, ridged in all the right places and complemented by a thatch of hair. Damien maintains constant suction and unbroken eye contact until his hard-on demands relief. Marc is quick to trade places, grabbing Damien's hairy balls like a handle while his mouth descends over Damien's uncut cock. They arch and stretch into a power 69, Damien feeding on Marc's ass while Marc continues to suck. The intensity and uninhibited action continues with a smooth roll that finds Damien's cock lodged in Marc's chute. Each plunge sends jolts of sexual energy through Marc, who is sparked to switch roles again. Marc turns Damien around and spikes him from behind. Sweat pours and muscles ripple as they grapple towards orgasm. Damien shoots a load that covers his chest, with Marc's jism in hot pursuit.
You Might Also Like these videos...