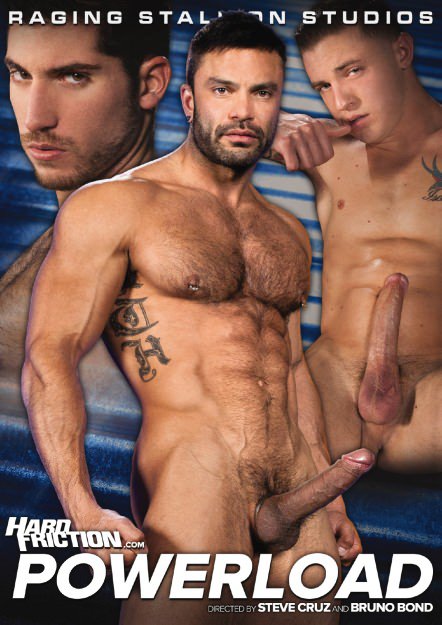 Video Description:
Sexy blond
Christopher Daniels
is hungry, and furry, charismatic
Shawn Wolfe
wants to serve him a filling of tongue and cock. They are in synch from the start with Christopher on his back, jacking his iron-hard cock while Shawn leans over, swirling his tongue around Christopher's mouth. Shawn replaces his tongue by slowly fucking Christopher's throat with his hefty meat. Shawn grabs hold of Christopher's cock while Chris clenches and fingers his own hole in anticipation of it being filled. Shawn literally embraces the globes of Christopher's buttocks, spreading them, kissing them and driving his tongue into the crack. The sexual excitement reaches its high point and Christopher drives his needy hole onto Shawn's cock. Shawn's jaw goes slack in disbelief at the squeezing, grinding, gripping force of the hole clamped onto his meat. They end in the position they began, with Christopher spewing his load onto his belly while Shawn squirts in Chris' mouth and across the room.
You Might Also Like these videos...