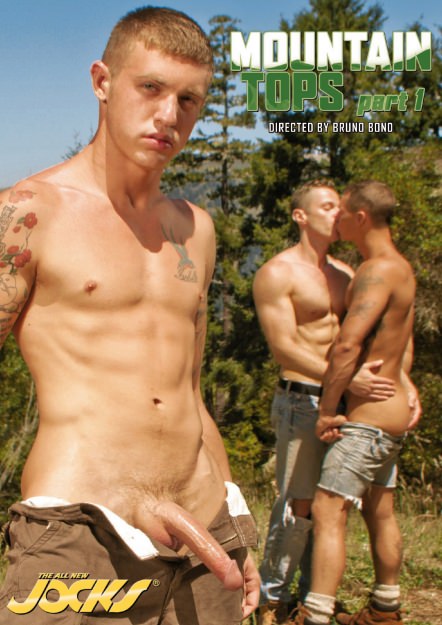 Video Description:
A shaft of sunlight penetrating the tree canopy reveals
Danny Palick
and
Jackson Taylor
necking in the woods. Danny's farmer tan gives him a country boy appeal, but when he slipsthe wife beater off Jackson's lithe, tan body and runs his tongue down one of Jackson's cumgutters, you know this country boy has got some serious libido. Jackson's jeans come downand his boner pops up and out, defying gravity, right into Danny's hot mouth. They tradepositions. Looking down, Danny gets a great view of his cock gliding smoothly betweenJackson's lips, which part with the pressure while still grasping Danny's hard, fat shaft.While Jackson's head moves rhythmically in and out, he reaches up to twist Danny'snipples, never breaking eye contact. Danny sucks his precum off Jackson's tongue, thenJackson sits on the cock that's lubed with his spit. The cowboy position lets them make outwhile they fuck. Danny clasps Jackson's tan-lined buns while Jackson bounces. Theyexhaust three more ultra-hot positions before the probing and pounding pushes Jackson overthe edge and he sends a fountain of jism across his washboard abs, soon to be joined byDanny's thick, wet load.
You Might Also Like these videos...