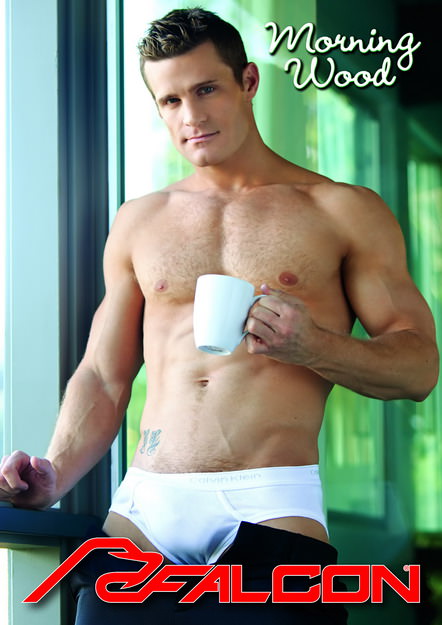 Video Description:
Comfy and cozy in each other's warm embrace, Aden and
Jordan Jaric
are the picture of harmony. Aden runs his hand down Jordan's muscular body and stops at the crotch to grab his morning wood. Both men now awake and completely aroused, they start to kiss. Aden sucks his lover's dick, making him coo with appreciation before Jordan responds in kind and swallows cock himself. The taste of Aden's sausage is ample nourishment right now and he wants his fill of it. Then with Aden's head hanging over the side of the bed, Jordan starts to facefuck him. He next swings him around and onto his back so he can rim his ass. Jordan licks and slurps the hole before he gets up to fuck it hard. With a hint of mischievous adventure, Jordan shoves a hefty manrammer and then a steel dildo into Aden's crack. Aden is excited and resumes sucking his darling's ding-a-ling while sliding the latex toy inside his hole. He climaxes and cums first; then Jordan blasts his satisfied partner with his spooge.
You Might Also Like these videos...