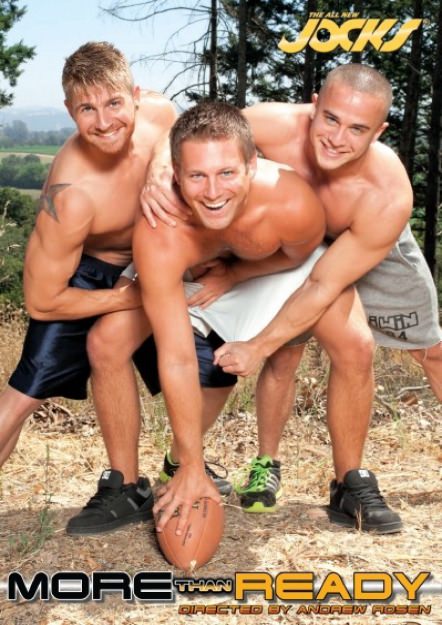 Video Description:
Tony Bishop
has the face of an angel and the sexual appetites of a devil. He's a man whoknows what he wants, and he intends to have it. He gets to work on delicious
Dylan Hauser
at an area of the house that's under construction. Tony's lips and tongue are an unstoppableforce and Dylan has no retreat. Tony tears off Dylan's clothes, fucks Dylan's mouth with histongue, then grabs Dylan's cock and sucks it as if he intends to make a meal out of it. Ballsare next. Dylan's toned, furry torso writhes in the delicious agony of surrender while Tonypresses his sexual agenda. Next is to make Dylan swallow Tony's cock, and what a cock itis: inch after inch of smoothly curved dick, fat at the tip and fatter at the base, with "69"tattooed along the top. Dylan humps Tony's leg while devouring his cock, then takes a breakto slurp Tony's balls into his mouth — first one, then the other, then both together. There'sone more hole to breach, and it's Dylan's ass. Tony advances with his tongue and followswith his cock: a standing fuck on the ladder then missionary style in the wheelbarrow.Dylan's screams rebound across the yard as he and Tony crescendo to simultaneousorgasms.
You Might Also Like these videos...