MXXX The Hardest Ride: Johnny V & Gabriel Alanzo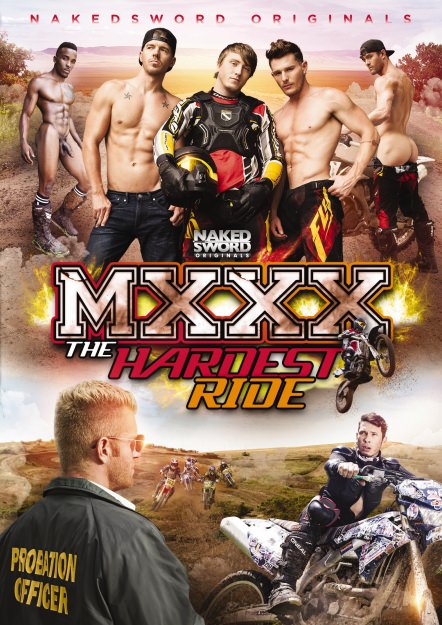 Video Description:
The guys decide to stir up some trouble and take off speeding through the streets of Leander, Texas. Tom Faulk and
Gabriel Alanzo
cut through the Texas mini-mart parking lot and see their parole officer,
Johnny V
, enjoying a cup of coffee. Wise guy Tom zooms by and knocks the coffee cup out of the officer's hand - and its on! 'Mr. Johnny' jumps in his generic government issued car and starts chasing the boys on their bikes. Tom ditches him but Johnny's on Gabriel's ass - literally. Gabriel tries to ditch him on private property but his bike stalls, giving Johnny enough time to jump out of the car and knock him off his bike. Officer Johnny strong-arms Gabriel on the hood of his car then drag him behind a shed where he teaches him a lesson - a lesson on eating ass and sucking cock. Johnny sniffles Gabriel's cries as he shoves his dick in his ass and fucks him then pulls out and shoots his load all over the sexy motocross rider's face. Nobody makes a fool out of 'Mr. Johnny!'
You Might Also Like these videos...