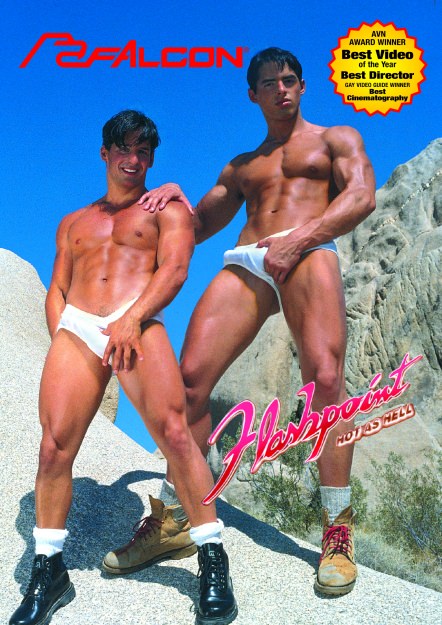 Video Description:
Inside a truckstop restroom truckers
Luc Russell
,
Kurt Thompson
& Bruce Mathews are hanging out.
Hal Rockland
walks to a urinal and pulls out his mammoth cock. Another trucker watches him, stroking his own dick. He gets down and takes Hal's cock in his mouth and sucks it long and hard. Another couple truckers come over and their dicks grow hard in their pants. Before long, one of them is sandwiched between Hal and the other, getting fucked by Hal's thick dick and sucking on the other cock, swinging between the two like a pig on a spit. They all splash quarts of cum on each other, which drips down to the sticky floor in a puddle.
You Might Also Like these videos...