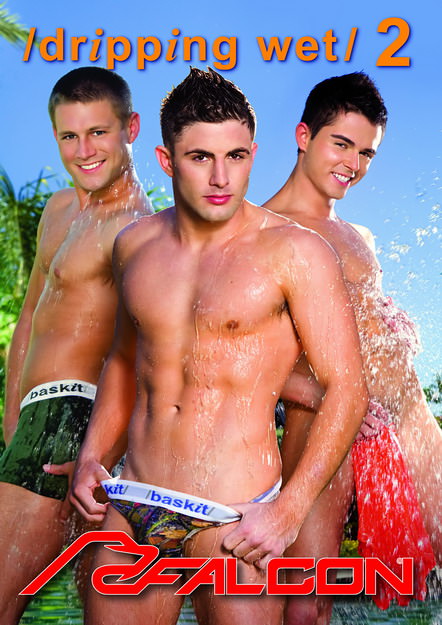 Video Description:
TJ Hawke
looks like a muscly water sprite caught lounging at the end of the pristine pool, relaxed and carefree. Bobby Clark swims up to the exotic sea creature and surfaces only to drown him with soulful kisses. Their snug wet underwear soon slides down off their hips, exposing their stiff swollen cocks. Bobby dives onto TJ's dick to enjoy the heft and girth away, savoring each lap of his tongue on the swollen veins of the stiff shaft. TJ quickly returns the favor, sending Bobby into a swell of erotic revelry.
Turk Mason
quietly enters the scene, looking just as hungry and eager, and immediately joins in. He services both jocks engulfing their dicks as his head rolls from left to right like the storm driven surf. TJ stands up and Bobby throats his cock while Turk gets behind him to rim his tight hole. They continue sucking and rimming until TJ and Bobby tag-team and work Turk over, plugging him at both ends with their throbbing cocks. Ready to explode, they stroke themselves off until one by one these sexy water sprites surrender to the urgency of their orgasm...splattering each other with their sticky loads.
You Might Also Like these videos...