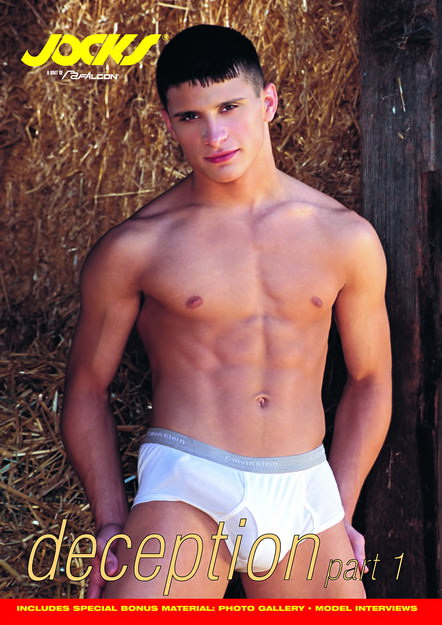 Video Description:
After driving out into the country and taking a brief pit stop to relieve themselves, the lovers return to the road to find that their car has been stolen. They flag down a passing truck and catch a lift back to a farmhouse where they meet
Rod Barry
and a bunch of hunky farmhands. The phone is apparently broken, so a room is made for the lovers while the others go about their chores. Later, Barry and
Vince Ditonno
slap and tongue-fuck
Marco Paris
' ass which gets Barry so hot he needs Paris' warm mouth to envelope his raging, uncut member. The farmhands take turn orally servicing their boss (and each other) and then Barry hangs from a tree, positioning his ass perfectly for Paris to give him the rimming he needs. Barry then bends Ditonnio over a chair and fucks his ass while Paris watches. Then it's Barry's turn to take it from Paris, grunting until his mouth is filled with Ditonnio's cock. The three fuck in every position until Barry pumps his load onto the ground, and the other two studs follow suit.
You Might Also Like these videos...