Bucks County 1 - Into The Wild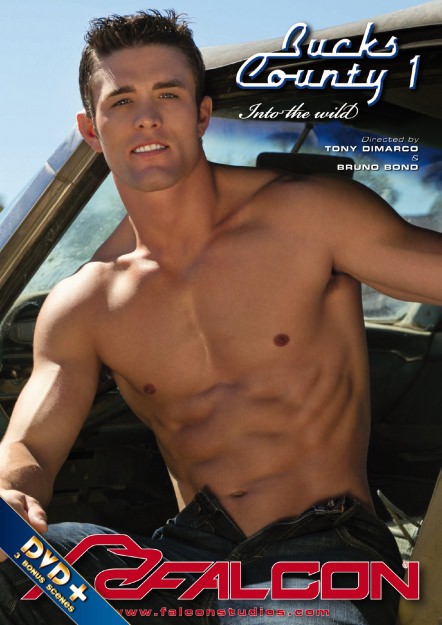 Video Description:
Vance Crawford
and
Lance Luciano
arrive in an SUV. The blue skies, sunshine, balmy air and nothing to do make a potent aphrodisiac. Lance's unbuttoned shirt seems an invitation to touch his smooth, firm chest. That's exactly what Vance does, peeling off his own muscle-T at the same time. Vance is paler and slim, with sinewy shoulders, a brightly colored ink sleeve, a ripped torso and a narrow waist with deep cum gutters leading to his bush. Lance eagerly removes the rest of Vance's clothes, buries his nose in Vance's navel then works his mouth south to the veiny, half-hard cock and low-hanging balls that await. The bulge in Lance's shorts is growing, so Vance helps him out of them. Out pops an enormous uncut cock. It looks good enough to eat and it's big enough to require two hands and a mouth. But what Vince really wants is to sink his shaft in Lance's buns. They fuck in several positions in the back of their SUV, Vance cumming first in powerful jets onto Lance's chest, then Lance shooting onto the ground. Lance's full lips invite a kiss, and he gets one.
You Might Also Like these videos...