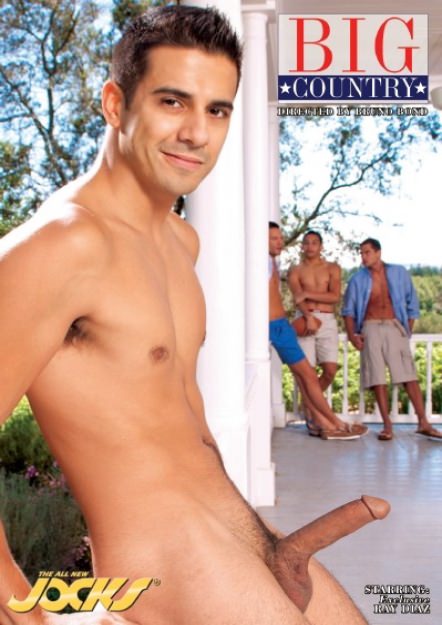 Video Description:
Huge cocked
Luke Milan
is kicking back in his rope hammock, into which he's just enticed the sexy
Levi Madison
to join him. Levi gets captured in the web-like hammock and he quickly succumbs to Luke's advances. Luke grabs Levi by the nipples, grabs him by the cock. Hands reach out to grab the other's hardon, two towering, fat shafts of meat andforeskin. One of them swivels and they are both sucking cock, fingers and toes ensnared in the mesh of the hammock only intensifying the action. Levi rolls and Luke's tongue finds his ass. Luke kneads the quivering globes of flesh, basting their hot center with spit to lubricate them for sundering. The rhythm of the hammock amplifies their movements, increasing the force and depth of penetration. In a surprise conclusion, they separate and hold each other tightly, massaging their balls and enormous cocks into convulsive discharge of jism.
You Might Also Like these videos...